Microsoft to Become Internet's Largest Code Repository After its Acquisition of GitHub
Microsoft is set to buy renowned code powerhouse, GitHub in a deal valued at $7.5 billion. This move has been taken with the intention of convincing more software developers to create applications for Microsoft's cloud-computing business.
GitHub is particularly popular among open source developers. It has a vast repository of 85 million codes that have been contributed by 28 million developers. Of these, Microsoft has more than 1800 repositories making it the most active organization on GitHub.
What developers love about GitHub is its huge collection of codes in multiple languages and operating system. In fact, GitHub users have a a series of insider jokes and memes. One goes like this: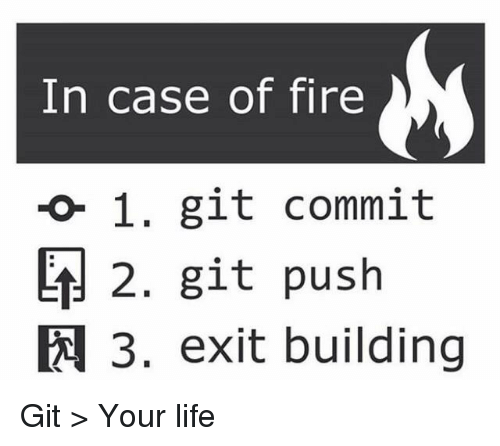 (Image Source: https://me.me/i/in-case-of-fire-o-1-git-commit-h-2-13844034)
Hence, this merger has raised quite a few eyebrows and concerned many developers worldwide.
As a reply, Microsoft's CEO, Satya Nadella has stated that, "Going forward, GitHub will remain an open platform, which any developer can plug into and extend."
He added, "Developers will continue to be able to use the programming languages, tools and operating systems of their choice for their projects – and will still be able to deploy their code on any cloud and any device."
But wait. Who shells out $7.5 billion for nothing? No one.
So, this acquisition will help accelerate the enterprise usage of GitHub and bring Microsoft's developer tools at users' fingertips.
That said, developers are not convinced. So, many are shifting to rival platforms like GitLab and BitBucket. In fact, GitLab has received as many as 50,000 projects after the news of this acquisition!
However, just like Microsoft's acquisition of LinkedIn, this merger is also expected to bring positive results.
"Developers will be at the center of solving the world's most pressing challenges. However, the real power comes when every developer can create together, collaborate, share code, and build on each other's work," Nadella said.
Once the deal closes, GitHub is going to be led by CEO, Nat Friedman and GitHub's co-founder, Chris Wanstrath will join Microsoft as a technical fellow.