Google AdWords & Conversion Tracking for Your WooCommerce Store – All You Need to Know
Setting up a stunning store is the first step in your e-commerce journey. And WooCommerce is a really good platform to get your business going. However, building the website is only half the work done. While it gets you closer to your goal, you need to have a clear idea about what you need to achieve next. The common answer is conversion.
The first step in conversion is getting noticed.
Now think, how do you get your target audience to notice your WooCommerce website among the thousands crowding the e-commerce space? While digital marketing is an essential way to climb the ladder, it may not always yield instant results. This is where Google Adwords come into play.
How Google AdWords Work
Google AdWords is an advertising platform that displays your ads at the top of the search results. This way, users, after making a query, get to view your website before scrolling down to the other search results. Google charges you a small fee for this.
This is what the Google Search Ad looks like.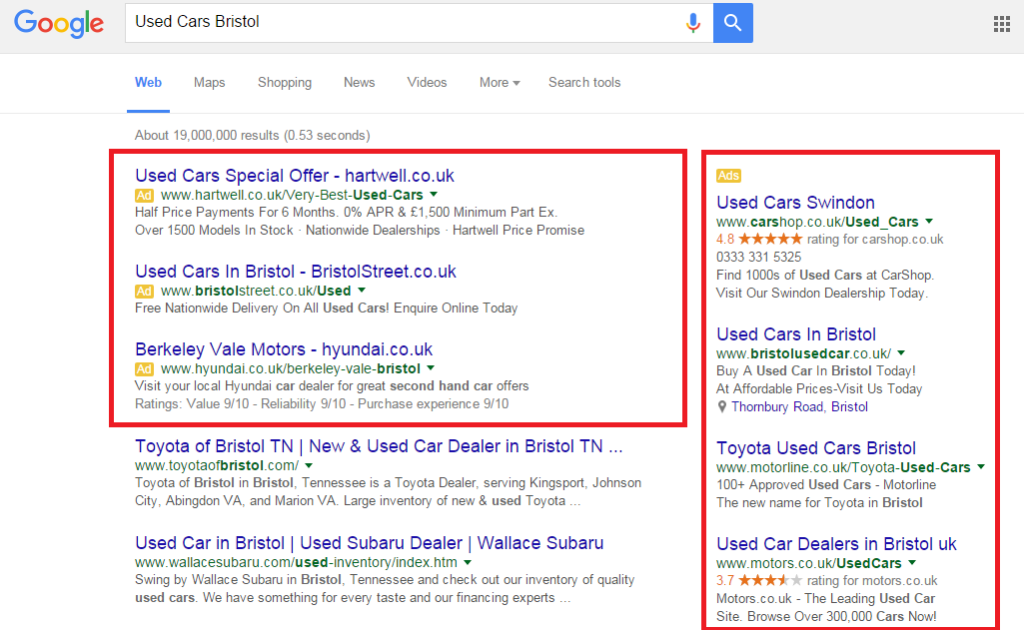 (Image Source: http://blog.wsi-emarketing.com/types-paid-search-ads-digital-marketing-basics/)
Apart from this, there are 3 other kinds of ads – Display ads, Video ads and App ads. We are going to discuss about Search ads in this article.
Here's how it works:
First, you pick out a few relevant keywords that you think your target audience will search with. Now you create an advert which looks like an ad from the picture above. This will be displayed in the Search Engine's Results Page.
But there's a catch. You are not the only one who is using this service. Other advertisers also pay Google a fee for every click/impression their ads receive. So, you have to bid against them on how much you would spend every time someone clicks on your ad. This is called a PPC (Pay Per Click) campaign. You can set a price for the campaign or allow Google to choose a price for you based on your budget.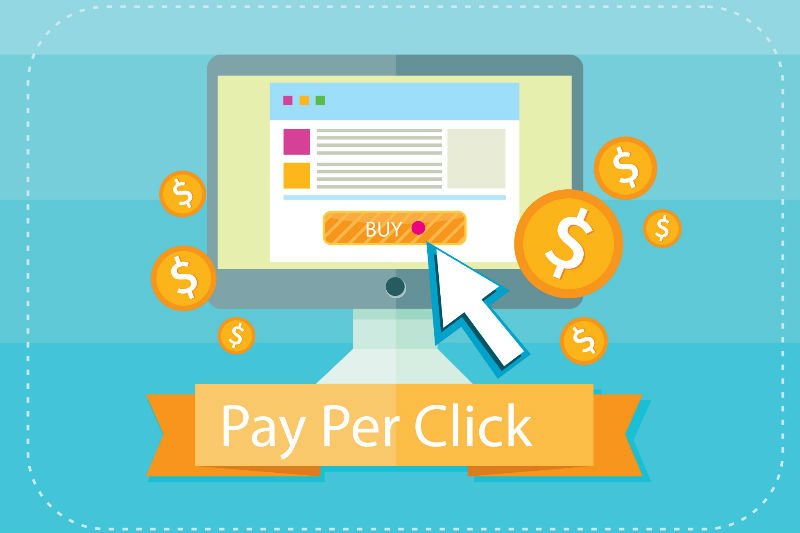 (Image Source: http://www.boostup.org/10-steps-to-start-a-successful-ppc-campaign/)
So, how do you get Google to select your ad from the others? Two factors. Higher budget and quality ad. Google has a quality score to determine the relevance of your ad to the searcher's query. For example, if your ad says, "Full-sleeve sweatshirts" and the link takes users to your site's homepage, then Google will automatically display the other ads that are more relevant than yours.
It takes Google about 0.26 seconds to judge the relevance and budget and display the right ads to a user typing in a search query.
If you want more information on Google AdWords work, Wordstream has put up a detailed infographic that you can check out.
Once you are up-to-date with how Google AdWords work, it's time to get started. Google has a well-explained set of instructions on how to set up a Google AdWords account and how to create your first campaign.
AdWords Conversion Tracking
Now you have your Google AdWords campaign for your WooCommerce store up and running. You are also getting an impressive number of clicks. What do you do next?
It's time to measure how many of those clicks are converting into sales. This is where AdWords conversion tracking becomes relevant.
As many as 58% of AdWords accounts have a conversion tracking in place.
It's a snippet of code that you insert in those pages of your website that you want users to see after completing an action. For example, if you want to track sales, you can place the snippet in the 'Thank You' page of order checkout. This will track how many purchases have been made through the campaign.
The problem is, WooCommerce has a checkout complete page but does not have a Thank You page. The WooCommerce Conversion Tracking plugin solves this by adding the codes to the header of the checkout complete page.
Once you have this set up, it's time to generate the conversion tracking code. Check out this detailed guide on how to accomplish this.
Conclusion
Now that you have set up Google AdWords conversion tracking on your WooCommerce site, you will be able to track your conversions easily.
Apart from sales, you can track various kinds of conversion data once you are all set. These include the data of those who have searched for a product/category in your store, viewed a product, added it to the cart, initiated checkout etc. You need to keep in mind that conversions don't happen overnight. You need to put in a lot of work to get keep those sales coming. We have a quick guide on how to achieve this easily. Check it out and let us know about any queries that you have. We will be happy to help you.